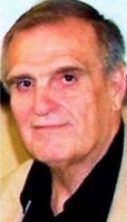 Memories of the past are ingrained in the minds of men and women who through the years have been part of the South Dakota basketball experience. Those memories are treasures that should be preserved. A commitment to that ideal is the motivation behind a new project which is being undertaken by the South Dakota High School Basketball Hall of Fame.
Executive director Dave Wagner (right) is working to create an oral history of South Dakota prep basketball. He will record interviews across the state which will eventually be compiled into an archive collection. Wagner's intention is to interact with people from different backgrounds who have contributed to the sport in various ways — as players, coaches, officials, journalists and fans — and allow them to tell their stories in their own words.
"We believe it is important to document the experiences of these basketball pioneers to ensure that the memories they have to share are not lost forever," says Wagner. "These people have done so much to help our sport achieve the popularity that it commands today. They should never be forgotten."
Their stories will serve as permanent evidence of what basketball has meant to generations of South Dakotans. Copies of the recordings will be available for public listening in the Hall of Fame room 2110 at the Sanford Pentagon.