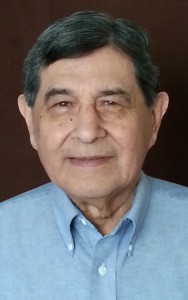 RAPID CITY 'COBBLERS' – 1956
        Those who had the pleasure of watching Vince Whipple play were impressed by the basketball instincts the 5-foot-10 guard showcased on the court.
        Rapid City reached the championship game of the Class A state tournament in 1956 but fell just short against Sioux Falls Washington 55-53. In a dramatic finish, Whipple's desperation shot from midcourt rimmed out as the final horn sounded.
        A member of the media who covered the tourney had such respect for the all-state Whipple that he wrote: "He's not only the best shooter, but also the finest feeder. His deft passing has delighted the crowd throughout the tournament. He made passes the likes of which haven't been seen."
        Whipple scored a record 36 points for Coach Bill Mitchell in the semifinals against Belle Fourche and went on to a tournament record 79 total points. He averaged 18.0 points per game as the Cobblers went 22-3. But it was his ability to handle the ball, his astute decision-making under pressure, and his lightning-quick defense that most stood out.
        Whipple was a three-year basketball letterman at Rapid City. He also made a mark as a football quarterback, a distance runner and pole vaulter in track, and a good-fielding .333 hitter in American Legion baseball.
        Enlisting in the U.S. Marine Corps after graduation, Whipple continued to refine his game while playing service basketball.
       Whipple was a four-year starter at Huron College following his military commitment. His coach was Don Mohlenhoff and Whipple averaged 14 points per game as a senior.
      Now retired, Whipple served capably for many years as a coach, teacher and school counselor. The cross country team he coached at St. Francis in 1969 won the Class B state championship.
     Whipple lives in Porcupine. Children are Robert, Elizabeth, Vincent Jr. and Tom.