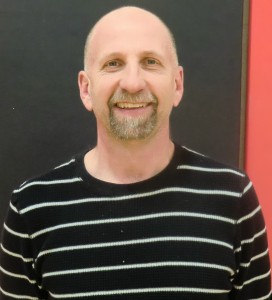 ARMOUR 'PACKERS' – 1978
Barry was an up-tempo guard whose explosiveness seemed to always position him a step ahead of the opposition.
After helping Ron Bennett's Freeman Flyers to third place in the State Class B Tournament as a sophomore in 1976, Barry transferred to Armour to play for his older brother Burnell. It was the start of an exceptional time for the Packers.
Armour promptly marched to the championship game of the 1977 state tourney. Although the Packers came up short against Webster they provided a preview of what was to come. As a senior in 1978 the 5-foot-10 Barry sparked Armour to the state championship and a 26-0 record. He made his second appearance on the all-state team and was instrumental in setting in motion a run that would carry Armour to a repeat state title in 1979 and eventually to a state record 64-game win streak.
In an era in which most teams employed two guards who shared ball-handling duties, Barry was a pioneer as a true point guard who could handle, pass and shoot. In addition he disrupted rival offenses with his active defense. Barry was named the state's Mr. Basketball in 1978.
More success followed at the University of South Dakota as he played for Jack Doyle and was twice named to the all-North Central Conference team. Barry led the NCC in assists with 5.6 per game in 1981. The next season as a senior he was the NCC scoring champion with 21.4 points per game and also led the conference in steals with an average of 2.7.
Barry completed his USD career with 1,180 points, 566 assists and 186 steals. He was inducted into the Coyote Sports Hall of Fame.
After his collegiate days ended Barry enjoyed a productive professional career in Sweden. He also played in the Continental Basketball Association for the Quad City Thunder and the Omaha Racers.
Barry lives in Louisville, Neb. He and his wife Beth have three children: Haley, Anna and Lydia. The South Dakota High School Basketball Hall of Fame is proud to induct Barry as a member of its Class of 2012.