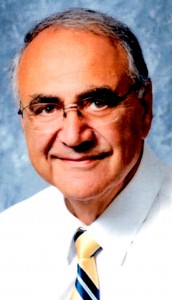 WILLOW LAKE 'PIRATES' – 1960
        Jim Dyer earned the admiration of the state's basketball fans as he led Willow Lake to the championship game of the Class B state tournament in 1960.
        The diverse talents Dyer displayed as a Pirate propelled him to a stellar career at the University of South Dakota. As a Coyote he became a three-year starter, a two-time member of the all-North Central Conference team, an NCC scoring champion and an All-American.
        Dyer was a four-year regular at Willow Lake and finished as one of the state's all-time scoring leaders with 2,256 points. He averaged 22.7 points per game as a senior when he received all-state recognition for a third consecutive year.
        The Pirates were coached by Jack Scott. They defeated Britton and Irene to open the state tournament and set up a title game showdown against Harrisburg. Dyer scored 24 points in the finals but fouled out with 2:09 remaining on the clock. Harrisburg took advantage of his absence and went on to triumph 59-55 in a game that is often referred to as among the greatest in the history of the tourney.
        Dyer was an athletic 6-foot-2 and spent time at both guard and forward. He also was an all-state football player on outstanding Willow Lake teams where he served as a running back and safety. In basketball Dyer scored 482 points as a freshman for the Pirates and progressed each season. He netted 526 as a sophomore, 590 as a junior and 658 as a senior.
      An all-NCC selection for USD during both his junior and senior seasons, Dyer played for Dwane "Cloddy" Clodfelter. He led the conference in scoring when he tallied 23.1 points per game as a senior. Dyer ended his career with 1,034 points, second in USD history at the time of his graduation, and was inducted into the Coyote Sports Hall of Fame.
      Dyer is Founder and Chairman of the Board of The i/mx Companies, which offer management, advisory and information technology services to the managed health care industry. He and his wife Joy live in Scottsdale, Ariz. Children are Jeffrey and Mark.