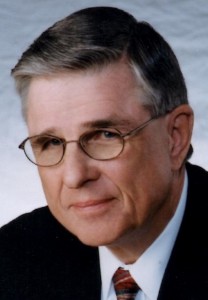 BURKE 'BULLDOGS' – 1958
       Burke High School had never reached a Class B state basketball tournament until John Lillibridge powered the Bulldogs to the 1957 classic.
        Lillibridge was a junior and scored 21 points, including the decisive basket, as the Bulldogs of Coach Bill Amacher won their opening game over Canistota 47-46. Eventual champion Cresbard then beat Burke in the semifinals. In the third-place game Lillibridge went for 32 points but Alexandria outlasted the Bulldogs 58-55.
        Lillibridge was named to the all-state team two years. During his career he amassed 1,984 points and secured 1,008 rebounds. Also a premier performer in track, Lillibridge won a state championship in the discus as a Burke senior in 1958 when he threw 146-1½. Lillibridge spent one year at Washington State University before returning to his home state and enrolling at the University of South Dakota to compete in two sports.
        The 6-foot-6 forward played basketball for Coach Dwane Clodfelter. And in track for Coach Dan Lennon he became one of the finest discus throwers in NCAA Division II. Lillibridge won a North Central Conference discus title as a senior with a throw of 149-9. He earned All-America honors with a second-place finish at the National Meet. He is a member of the Coyotes Sports Hall of Fame and the South Dakota Hall of Fame.