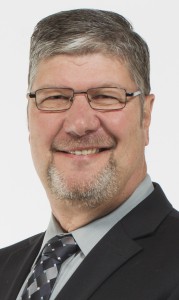 VERMILLION 'TANAGERS' – 1969
        If a shot was taken and missed, when the basketball came off the rim Chuck Iverson believed it belonged to him.
        That determination helped make the 6-foot-9 center one of the greatest rebounders in state history. He dominated the backboards as a prep at Vermillion and as a collegian at his hometown University of South Dakota.
        But it wasn't only his ability to rebound that made Iverson a special player. He was also an adept scorer and an intimidating force defensively.
        Iverson played for Coach Marion Brink at Vermillion. The Tanagers finished seventh in the Class A state tournament when he was a junior in 1968. The following year as a senior, Iverson was all-state when he averaged 18.8 points and 20 rebounds per game. He was also an outstanding football player for the Tanagers where he was a three-year starter.
        USD won the North Central Conference title in 1972 with Iverson a fixture in the middle for Coach Bob Mulcahy. He was chosen to the all-NCC team in 1971, 1972 and 1973.
        Iverson scored 1,536 points during his time as a Coyote. And on the backboards he established school records for rebounds in a game (36), season (448) and career (1,241).
        The Seattle SuperSonics selected Iverson with their pick in the fifth round of the National Basketball Association draft in 1973. Memphis chose him in the 10th round of the American Basketball Association draft.
        A former successful coach of the Mount Marty College women's basketball team, Iverson guided the Lancers to four conference championships. He is now the Mount Marty athletic director and is a member of both the Coyote Sports Hall of Fame and the Mount Marty Hall of Fame.
        Iverson and his wife Karla live in Yankton. Children are Cassie, Kara and Colton. Colton played for the University of Minnesota and Colorado State University.