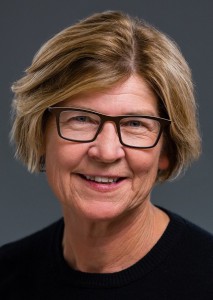 WATERTOWN 'ARROWS' – 1977
        When girls basketball made its debut on the South Dakota sports landscape, a talented Watertown High School guard was at the forefront. Kriss Edwards led the Arrows into the championship game of the first Class A state tournament in 1975. Watertown entered with a 22-0 record but lost to Yankton 39-34.
        A year later Edwards made sure the outcome was different. In the semifinals Watertown defeated the defending champion Gazelles 50-42 with Edwards notching 14 points and preserving the victory with secure late-game ball control.
        Watertown claimed the title by rolling past Rapid City Stevens 73-49 in the finals to again finish 22-1. Edwards played for Coach Pat Dobratz and was named all-state for the second time after averaging 17 points per game.
        During her time starring for Coach Cherri Mankenberg at the University of Nebraska-Omaha, the 5-foot-3 Edwards scored 1,090 points and became the UNO career leader in both assists with 460 and steals with 331.
        In the North Central Conference Tournament the Mavericks claimed championships in both 1980 and 1981 with Edwards being named to the all-tourney team. As a senior in 1981 she averaged 12 points per game as UNO went 27-7. Edwards and the Mavericks advanced in 1980 to the AIAW National Tournament in Pomona, Calif.