ONIDA 'WARRIORS' – 1953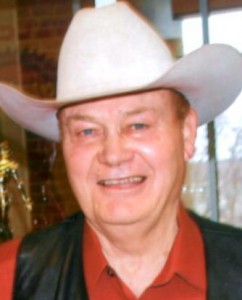 Jim Sutton was a 1953 graduate of Onida (Sully Buttes) High School. The climax to a great high school  basketball career came in 1953 when Onida won the State B Tournament by defeating Ravinia High School. In the 1953 State B Tourney Jim Sutton was selected to the all-tourney team and the All-State Team by the State Coaches and Sportswriters. Jim was known as a sharpshooter, in his senior year at Onida, Jim shot 92% from the free throw line. He along with Kent Hyde were a devestating one-two punch.  Growing up on the ranch seemed to give Jim that extra boost needed to preform at a high level, he new what it was to work hard.
He also excelled in football and track at Onida High School. In fact he was 11 time letter winner in high school. A back injury held him back in football during his senior year. It was during the 1950's that Onida started and continues a great basketball tradition. Jim went on to have a great basketball career at SDSU. He has been named to numerous Hall of Fames in South Dakota. In this occasion Jim Sutton was selected by his peers and only his peers. We want to welcome one of the very best shooters and hustlers on the basketball court in the 1950's to the South Dakota High School Basketball Hall of Fame. Sutton married his high school sweetheart, Julie Nelson and they make there home on a ranch in Sully County. Congratulations on being selected to the South Dakota High School Basketball Hall of Fame.