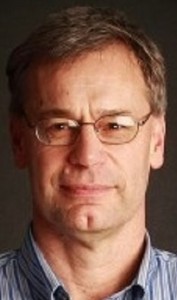 MILLER 'RUSTLERS' – 1972
Kim Templeton was born in Miller, South Dakota on March 14, 1954. He would tag along with his older brother Bob who taught him the ropes to different games in the small community of Miller. Kim spent hours shooting outside and whenever the gym was open. He developed a great love for the game of basketball. He would share the anxiety of losing to the larger A schools in the sectional tourney each year. Kim and his teammates would finally realize a dream come too. Under Coach Bob Docktor the 1972 Rustlers were heading to the State A Tourney and they were undefeated. Now they were getting a chance to play the big boys.
Play they did, their smothering full court press and timely shooting led them to wins over Sioux Falls Washington, Rapid City Stevens and Yankton. This is the second time a Miller Basketball Team went undefeated and won all the marbles. The Miller Rustlers won the Big B in 1949.The Rustlers are only the 4th team to go undefeated between 1935-1972. It was hard for a smaller school to go undefeated at that time. Your expectations were very high.
Kim was also selected to the All-Tourney Team and The All-State Team in 1972. He then attended Black Hills State College from1972-1976 where he became their all time leading scorer. Kim has coached for 22 years at Rapid City Central and just entered his 34th year of teaching at Central High School. We are proud to announce the selection of Kim Templeton to the South Dakota High School Basketball Hall of Fame. Nobody would be more proud than Robert and Arlene Templeton, parents of Kim Templeton. Congratulations, Kim!