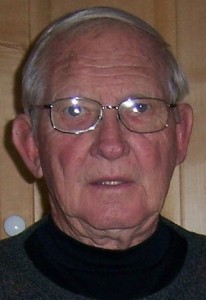 MILLER 'RUSTLERS' – 1957
        Leadership qualities that eventually took him to a position of distinction in the U.S. Army were first displayed by Mike Sisk on basketball courts in South Dakota. Sisk starred at Miller High School. His all-state performance in 1957 helped the Rustlers finish with a 19-4 record. Two of their losses were against Huron, including in the finals of the Class A Section 4 Tournament.
        An 18-point per game scorer during his junior and senior seasons, Sisk was a 6-foot-3 forward. He also ran on record-setting Miller relay teams in track. And he was all-state as a wide receiver and end for the Rustlers. Sisk was instrumental as Miller posted an undefeated football season in 1956 behind the coaching of Bob Schroeder, who also guided the Rustlers in basketball.
        Before entering the military and attaining the rank of colonel, Sisk was an all-North Central Conference basketball player at South Dakota State University.
        The Jackrabbits of Coach Jim Iverson dominated the NCC during the time Sisk was in the lineup. They won the league championship in 1959, 1960 and 1961 while constructing a three-year record of 31-5 in conference play. Sisk produced 12.9 points and 7.9 rebounds per game as a junior. Then a season later as a senior he averaged 12.4 points and 9.0 rebounds. During that 1961 season the Jackrabbits claimed third place in the NCAA College Division National Tournament in Evansville, Ind., and finished with a 21-6 overall record.