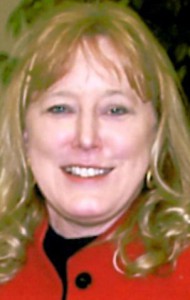 Stickney 'Raiderettes' – 1979
Colleen Moran played high school basketball at Stickney High School in Stickney, South Dakota. Colleen was a four-year starter for the Raiderettes and averaged a triple-double in her final two years of high school basketball. Colleen played in three state tournaments and was named to the All-Tournament Team two times.
She was a 1st Team All-State selection her senior year, and a 2nd Team All-State selection her junior year. Colleen also received all conference honors for four-years. Colleen, who was considered the floor general, consistently led the Raiderette teams in assists, steals, and scoring. During the four years Colleen played high school basketball, the Raiderette teams only lost five games, which all occurred during tournament play.
Colleen grew up in a basketball family. Colleen's parents, Dan and Trudy, were both outstanding athletes. Her dad was an All-State high school basketball player and later became one of South Dakota High School Basketball's winningest coaches. Colleen played on teams with her sisters, Kelly and Darbie. Her brother, Michael, was a South Dakota high school All-State Basketball 1st team member. All of Colleen's nieces, nephews, and in-laws play basketball. Two of her nephews were part of Madison High School's state championship teams and were named to All-Tournament teams.
Colleen continued her basketball career at Dakota State College. After college Colleen attended USD, where she earned a Master's Degree in Educational Psychology and Counseling and a Juris Doctorate Degree. Colleen currently works as an Assistant City Attorney for the City of Sioux Falls. She and her husband, Monty Christensen, live outside of Sioux Falls.