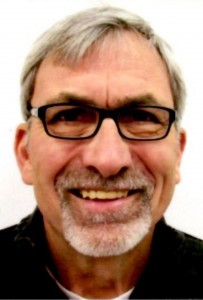 WASHINGTON 'WARRIORS' – 1968
        The first member of South Dakota's exclusive 2,000/1,000 Club was a dominant 6-foot-8 center for Northern State University. Gary Evjen surpassed both 2,000 points and 1,000 rebounds during his career with the Wolves. No college player in state basketball history had ever done that before.
        Prior to his Northern career, Evjen made his mark as a standout for Sioux Falls Washington High School and Coach Baltus Fritzemeier. Evjen was Class A all-state as a senior in 1968. He averaged 15 points per game that season for the Warriors while converting 50 percent of his field goals and totaling 269 rebounds.
        Evjen led Northern in scoring during each of his four seasons. He was also selected all-South Dakota Intercollegiate Conference each year.
        Northern won the SDIC championship when Evjen was a sophomore in 1970. The Wolves clinched the title in their final league game when Evjen scored a career-high 45 points in a 93-75 victory over Huron University. The Wolves of Coach Bob Wachs advanced to the NAIA National Tournament that season and went 20-8. Then in 1971 as a junior Evjen was the SDIC scoring champion at 27.3 points per game. Northern again reached the national tourney and finished 22-8.
       Evjen, a two-time NAIA All-American, is a member of the NSU Athletic Hall of Fame. He totaled 2,288 points for the Wolves with 1,206 rebounds. His career averages were 21.4 points and 11.3 rebounds per game.