Parkston 'Trojans' – 1966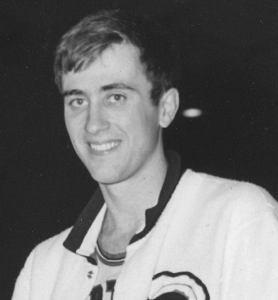 Gerhardt was born in 1947 in the rural hillside area west of Parkston. He was the youngest of 4 boys, all of whom participated in sports with the Parkston Trojans. Basketball was a way of life in the rural Dakotas, with much of it being played in barn haylofts. He gained recognition for his role in helping Parkston win its first state tournament in 1966. He received MVP Honors at that tournament, along with All-State status. Gerhardt followed his brothers to Wartburg College in Waverly, Iowa, and played four years for Coach Buzz Levick. His teams participated 3 years in the NAIA National Tournament in Kansas City. He received NAIA 3rd Team All-American status his Junior and Senior years. He is the career leading scorer at Wartburg with a total of 1,932 points.
Gerhardt currently resides with his family in Conifer, Colorado. Jean and Gerhardt have 3 children and 5 grandchildren to fill their semi-retired life.