Hall of Fame salutes the '72 Miller Rustlers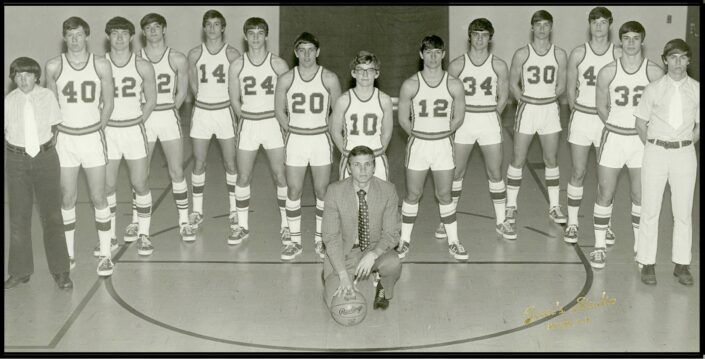 Fans who were fortunate to be in attendance at the State Class A Tournament in 1972 understood that they were watching a special team when Miller High School was on the court. The Rustlers put on a dazzling three-game display of basketball that still resonates today in the memories of those who were on hand at the Sioux Falls Arena.
With an enrollment of 375 students Miller was the smallest of the 32 schools in Class A. The Rustlers were coached by Bob Dockter and had the ability to demoralize opponents with a tireless full-court press and quick-strike fast break.
Kim Templeton, Rick Nissen and Jeff Wilber led the Rustlers as they defeated Sioux Falls Washington, Rapid City Stevens and Yankton. That settled Miller's record at 24-0. In recognition of their memorable season the 1972 Rustlers are being recognized by the South Dakota High School Basketball Hall of Fame as its Team of Excellence for 2023.
The Rustlers will be honored during the 13th annual Hall of Fame induction banquet which will be held on Aug. 26 at the Ramkota Hotel in northwest Sioux Falls. Miller team members pictured with the kneeling Dockter in the submitted photo above were, from left, manager Chuck Peterson, Steve Henning, Tim Herman, Wilber, John Carr, Steve DeGeest, Gary Recek, Mike Alley, Kerm Peterson, Nissen, Mike Losey, Dan Gerdes, Templeton and manager Terry Augspurger.