Pierpont 'Panthers' – 1969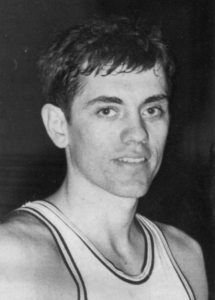 Steve Hammer grew up in Pierpont and played high school basketball from 1965-1969. He learned, during his junior and senior seasons, about trust, courage, commitment, accountability and team above self from Harold "Buzz" Hortness, Jr. who coached with a strong vision, and a measure of success followed. It was during that time that Steve became known as one of the Hammer brothers and he is grateful for his siblings Mike, Luan, David and Carolynn, parents Stanton and Avis and stepfather Olynn Fossum.
Bob Swanhorst recruited him to play basketball at Huron College and that providential association provided the opportunity of a lifetime to see a team and a program come together over a few years. Becoming a committed Christian changed the direction of Steve's life and allowed him to meet his wife, Beth Bridge. They have together served churches in MN, PA and IL. Their family now includes Dr. Dan, Alana and Isaac Hammer who serve a church in Seattle, WA and entrepreneurs Joe and Diane Hammer who have a transportation business in Naples, FL. Steve and Beth currently reside in Chaska, MN
Steve will be the first player from Pierpont High School inducted into the Basketball Hall of Fame. Congratulations on your selection. Your character and lifestyle should be an example for all of us.