Legendary coach, winner of 748 games, has died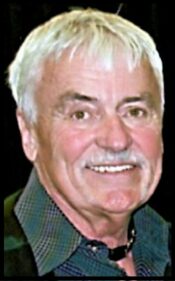 South Dakota's all-time winningest boys basketball coach, Larry Luitjens, has died at the age of 81. Luitjens was living in Sioux Falls at the time of his death on June 10.
Luitjens' teams took the court in 1,053 games during the nearly 50 years he spent as a head coach. They won 71 percent of those games, achieving a record of 748-305.
During his career Luitjens guided seven teams to state championships. De Smet won Class B titles in 1970 and 1971 under Luitjens. Later at Custer he led the Wildcats to Class A championships in the seasons of 1990, 1992, 1993, 1998 and 2002.
The National Federation of State High School Associations began its National High School Hall of Fame for athletics in 1982. Luitjens was inducted in 2012.
        Luitjens graduated from Britton in 1960. He played four seasons under Coach Bob Wachs at Northern State University. Luitjens helped the Wolves win two South Dakota Intercollegiate Conference co-championships. Northern and Dakota Wesleyan shared the title in 1963 while the Wolves and Black Hills State were co-champions in 1965.