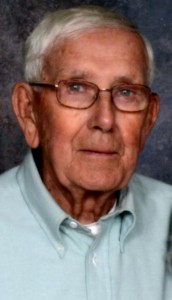 GETTYSBURG 'BATTLERS' – 1950
        One of the first players in state history to consistently play above the rim, Jim Tays used his exceptional leaping ability to great advantage on the basketball court.
        Gettysburg reached the Class B state tournament during Tays' senior season after suffering its only regular-season losses to Pierre and Miller.
        The Battlers built their attack around the talents of the 6-foot-4 Tays, who was able to influence games with his scoring, rebounding and defense.
        In the first round of the tourney Gettysburg got past highly regarded Tripp 56-54. The Battlers defeated Sisseton 51-49 in a semifinal matchup.
        Emery stopped Gettysburg in the championship game 43-35 as Tays was named all-tournament. In that era South Dakota did not select an all-state team. The Battlers finished the season with an overall record of 23-3.
        Tays averaged 19 points per game as a senior after he had netted 16 per game the year before as a junior. His coach at Gettysburg was Ed Obenauer. Tays also was a standout in track for the Battlers while specializing in the jumping events. He was a two-time state champion in the high jump who set a state record when he cleared 6-3 1/2.
        As a University of South Dakota three-year starter, Tays played for Coach Rube Hoy and was named to the all-North Central Conference team twice. He scored 16 points per game as a senior for the Coyotes and also was known for his strong rebounding ability.
      Tays also competed in track for USD where he continued to excel in the high jump and ranked among the finest in the NCC.
        Tays was inducted into the Coyote Sports Hall of Fame and is also a member of the South Dakota Interscholastic Athletic Administrators Association Hall of Fame. During his career in education he served as a longtime teacher, coach and athletic director at Hot Springs.
        Tays is retired and lives with his wife Cecile in Hot Springs. Children are Dan, David and Dee Ann.