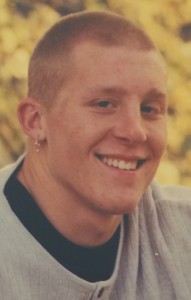 WEST CENTRAL 'TROJANS' – 2001
        Exceptional quickness and relentless tenacity helped Josh Mueller become a preeminent player at West Central High School and the University of South Dakota.
        Mueller led the Trojans to three straight championship games in the Class A state tournament. West Central finished second in 1999 and then won back-to-back titles with victories in the finals over Chamberlain 62-44 in 2000 and over Newell 104-73 in 2001. As a senior the 5-foot-11 guard had the most prolific performance in the history of South Dakota state tournaments. His outbursts of 32, 60 and 55 established a record of 147 points.
        During their two title seasons the Trojans went 49-1 under the coaching of Mueller's father Kent. Mueller was all-state three years and finished among the state's leading career scorers with 2,563 points. He was named the state's Mr. Basketball after a senior season in which he averaged 36 points per game. That followed his averages of 27.3 as a sophomore and 27.6 as a junior. Mueller was also a standout football player. During his four years of high school West Central won Class 11A state championships in 1997, 1998 and 2000.
        Playing for Coach Dave Boots in college, Mueller scored 1,994 points. He set USD career records for assists (801), steals (256) and 3-point goals (308). He averaged 17 points per game as a senior and was chosen all-North Central Conference three times. Mueller was a Coyotes captain for three seasons and was a two-time finalist for the Bob Cousy Award which recognizes the premier point guards in the nation.
      After graduation Mueller spent time with the Sioux Falls Skyforce and also played professionally in Germany, Finland and Holland. Following his playing career, Mueller was an assistant coach at Dakota Wesleyan University. He also served as assistant of player development for Telecom Baskets Bonn, a professional team in Germany.
        Mueller lives in Arvada, Colo. He is a basketball trainer and a special education teacher. His fiancé is Kelsey.