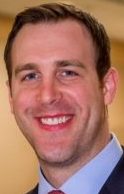 TRIPP-DELMONT 'WILDCATS' – 2000
      Throughout his eventful basketball journey Jared Reiner represented South Dakota with class and productivity.
     Reiner powered Tripp-Delmont High School to the Class B state championship during his senior season. Then he became a valuable player for the University of Iowa. After four years with the Hawkeyes he embarked on a professional career that covered several seasons. Reiner spent time with the Sioux Falls Skyforce and had NBA stints with the Chicago Bulls and Milwaukee Bucks.
     Reiner attended Freeman during his freshman year. The Flyers were extremely successful as they won the Class 9B state football title and finished second in the Class B state basketball tournament. After transferring Reiner helped Tripp-Delmont to a Class 9B football championship as a sophomore two-way starter. And he put up impressive numbers during three basketball seasons with the Wildcats.
     Reiner produced 15 points, eight rebounds and three blocks per game as a sophomore. He improved those averages as a junior to 21 points, 10 rebounds and six blocks. Tripp-Delmont was coached by Dan Sabers and topped defending champion Castlewood 57-47 in the tourney finals to win the state title in 2000. Reiner shot 67 percent from the field while averaging 23 points, 12 rebounds, six blocks and three assists. The Wildcats were 22-2.
     In high school Reiner played on teams that had a combined record of 73-17. He earned all-state honors two years and as a senior he was chosen as both the Gatorade Player of the Year and the USA TODAY Player of the Year in South Dakota. He capped his prep career by participating in the Capital Classic in Washington, D.C., and traveling with Team USA to play in the Albert Schweitzer Games in Germany.
     Reiner saw action in 109 games for Iowa and Coach Steve Alford despite missing much of his senior season due to a foot injury. He had appeared in 13 games during that 2004 season and was averaging 11 points and seven rebounds before season-ending surgery. A Hawkeye captain, Reiner had been the Big Ten Conference rebounding champion as a junior when he led Iowa in rebounding (8.3 per game), field goal shooting (54 percent) and blocks (34).
     After graduating Reiner played professionally in several countries through 2011. During the 7-foot center's time with the Skyforce he was voted to the NBA D-League All-Star Game and represented Sioux Falls on the all-league team. Reiner played in the NBA for the Bulls during the 2005 season and for the Bucks in 2007. He was also in training camps with the Los Angeles Clippers, Phoenix, San Antonio, Philadelphia and Minnesota. In addition he played with professional teams in Spain, Germany and Puerto Rico. Reiner now is a representative for Stryker Medical. He and his wife Jennifer live in Edina, Minn. Children are Nora and Bennett.