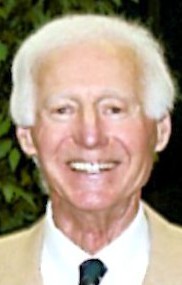 HURON "TIGERS" – 1958

      Rex Swett was born on March 4, 1939, in Huron.
      He began shooting baskets in the local gym at Huron College at a young age. His love for the game continued to grow as he became older. That love of basketball helped him become one of the state's all-time greatest players.
      Swett and the Tigers went undefeated in 1958 when he was a senior at Huron. The Tigers won the Class A state tournament and finished with a 22-0 record. Huron placed four players on the all-tourney team. That seldom happens. Coach Carold Heier's team also won the Eastern South Dakota Conference title that season.
      Swett averaged 20 points per game and led the ESD in scoring as a junior in 1957. In 1958 the Tigers were a more balanced  team and he averaged 15 points per game. He was chosen all-state both years.
     Also a standout in baseball and a record-setter in track, Swett was named the South Dakota High School Athlete of the Year in 1958.
     Swett then went on to successfully play both basketball and baseball at the University of Nebraska. He was a three-year starter for the Cornhuskers in both sports as a 6-foot-1 point guard in basketball and a shortstop in baseball. He averaged 12 points per game as a Nebraska junior and came back the next year to average 14 as a senior. Following college he had a career as a dentist in Colorado and lived in Denver.