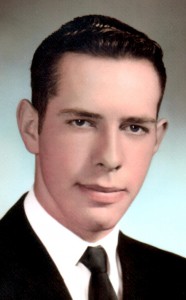 ST. LAWRENCE 'WOLVES' – 1961
        En route to becoming one of the leading scorers in the history of South Dakota prep basketball, Ron Bertsch was a model of consistency for St. Lawrence High School. Bertsch averaged more than 20 points per game during each of his final three seasons with the Wolves. He finished his career with 2,012.
        As a sophomore Bertsch had a single-game high of 53 points while averaging 21.7 per game. He improved both totals as a junior when he netted 24.7 per game with a high of 54. St. Lawrence was 18-3 when Bertsch was a senior in 1961. The Wolves were coached by Kenny Timm. The 6-foot-2 Bertsch averaged 21.5 points and 17.4 rebounds. Bertsch, whose top game as a senior was 46, was all-state twice. He became one of the first players in state history to eclipse 2,000 career points.
        Yankton College was Bertsch's collegiate choice and he starred as a forward while playing for Coach Doug Cowman. During his sophomore and junior seasons, Bertsch helped the Greyhounds to championships in the old Tri-State Conference. Yankton qualified for the NAIA National Tournament in 1963.
       Bertsch was selected as a member of the all-conference team in the Tri-State as both a junior and senior. In his final season in 1965 he was named Player of the Year for NAIA District 12. By averaging 23.2 points per game as a senior, Bertsch concluded his career with a YC school record 1,606 points.