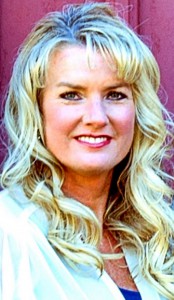 LINCOLN 'PATRIOTS' – 1983
        The first basketball player in Augustana University history to reach 2,000 career points first displayed her excellence at Sioux Falls Lincoln High School.
        Melissa (Olson) Guebert averaged 19.2 points and eight rebounds per game for the Patriots as a senior. She converted 46 percent of her field goal attempts and led Lincoln to the Class A girls state tournament. Playing for Coach Bill Luther, she was selected to the all-state team and capped her season by being named the state's Miss Basketball.
        Guebert was also a standout for Lincoln in track. She was a state champion in the 100-meter dash and the 300-meter hurdles.
        A 5-foot-11 guard, Guebert scored 2,001 points for Augustana. She set a school record when she averaged 23.8 points per game as a junior to finish fourth nationally in NCAA Division II. She hit 83 percent of her free throws that season. Then as a senior she averaged 23.6 points per game. Guebert was chosen as a member of the all-North Central Conference team three times. Her high single-game performance for the Vikings was 44 points. She set another Augustana record when she made 18 free throws in a game. During her time as a Viking she played for two coaches, Eileen Friest and Kathy Turpin.
        A member of the Augustana Hall of Fame, she built an impressive coaching resume during her time guiding the girls team at Eastview High School in Apple Valley. Guebert had a career record of 115-13 and coached Eastview to the Minnesota Class 4A state championship in 2014. It was the first girls title in the history of Eastview.
        After the 2015 season Guebert left coaching. She is a teacher at Greenleaf Elementary in Apple Valley, where she lives with her husband Dan. Children are Drew, Madison and Macy.