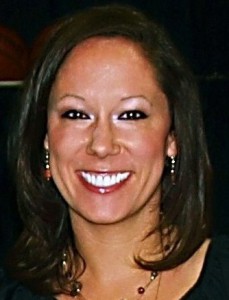 Newell 'Irrigators' – 1996
Basketball excellence is a Stapp family tradition which Taran carried on with impressive results.
Two years younger than sister Courtney, a standout for Newell and the University of Wyoming, the 5-foot-7 Taran established herself as a premier player also. She helped the Irrigators reach two State Class A Tournaments and then moved on to Laramie to join Courtney as a Cowgirl.
Newell had never reached the state tournament before Randy Faeth guided the Irrigators to back-to-back appearances in 1993 and 1994.Taran was a major factor in both those trips as an all-around floor general and able scorer. She led all players in the 1994 tourney with 83 points.
Taran was named to the all-conference team four years for Newell and was an all-state player twice. She concluded her career with the Irrigators with 1,435 points.
Reunited with Courtney at Wyoming during the 1997 season, Taran helped the Cowgirls to a 17-11 record as a freshman.
She went on to earn four letters while playing for Chad Lavin and then Cindy Fisher. Lavin is from Clear Lake and had a 175-162 record during his 12 seasons coaching the Cowgirls. Taran ranks eighth in Wyoming history in career 3-point field goal accuracy. She converted 48 of 136 attempts for 35 percent.
The youngest Stapp sister, Jordan, was also an accomplished player for Newell. She went on to play at the collegiate level for Jacksonville State University.
Taran lives in Denver. The South Dakota High School Basketball Hall of Fame is proud to induct Taran as a member of its Class of 2012.