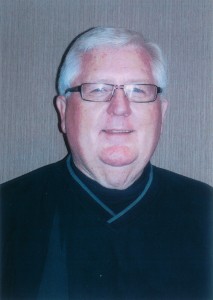 FORESTBURG 'BUCCANEERS' – 1959
When it came to scoring points LaMoine had a knack seldom equaled before or since in South Dakota high school basketball.
LaMoine graduated after a stellar career in which he amassed 2,381 points. At that time only two players in state history, legendary greats Don Jacobsen and Bob Swanhorst, had ever scored more. Jacobsen totaled 2,825 points while starring for Lake Norden and Swanhorst produced 2,402 for Cresbard. Fifty-three years after netting his final basket in a Buccaneer uniform LaMoine still ranks among the top six career scorers in the state.
Q.C. Miles coached Forestburg to records of 24-6 in 1958 and 20-7 in 1959. LaMoine was the driving force for the Buccaneers during those seasons. In addition to his scoring prowess LaMoine was a solid rebounder at 6-foot-2. His highest scoring game was 46 points.
During his junior year LaMoine and the Buccaneers got past Chamberlain in the finals of the region tournament. Forestburg then advanced to the State Class B Tournament and came in seventh. After that season LaMoine made his first of two appearances on the all-state team.
As a collegian LaMoine earned three letters at South Dakota State University, helping the Jackrabbits go 56-20 under Jim Iverson. His senior season in 1963 occupies a special place in the history of SDSU basketball.
The Jackrabbits, who went 22-5 that season, won the NCAA College Division championship in Evansville, Ind. They beat Fresno State 84-71 and Southern Illinois 80-76 to reach the title game against Wittenberg University. SDSU overcame the Tigers 44-42 when Sid Bostic hit an historic 40-foot shot at the game's final horn.
LaMoine lives in Mitchell. He and his wife Barb have two children: Terry and the late Tom. The South Dakota High School Basketball Hall of Fame is proud to induct LaMoine as a member of its Class of 2012.