SISSETON 'REDMEN' – 1963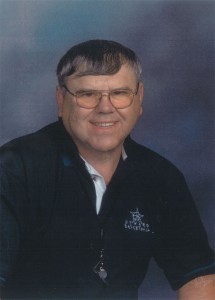 Among the most sure-fire options in the history of South Dakota basketball was getting the ball into Myron's hands.
A career 68.4 percent field goal shooter in college, Myron first demonstrated his remarkable accuracy as a stalwart on outstanding Sisseton teams. The Redmen went 23-2 in his junior season and 25-0 a year later.
Sisseton was dominant in 1962. Seven players on the roster went on to play collegiately: Myron, Jack Theeler, DuWayne Groos, Simon Schloe, Bob Hull, Bob Brewster and Doug Nelson. The Redmen were coached by Duane Phillips and cruised into the semifinals of the State Class A Tournament before dropping a one-point verdict to Sioux Falls Washington.
The following season, led by all-state performances from Myron and Jack, the Redmen were unbeatable. Despite having one of the smallest enrollments in Class A, they won the state tourney behind the coaching of Jack Theeler Sr. In the process the Redmen avenged their disappointing loss to Washington from the previous year. Sisseton beat the Warriors 42-33 in the semifinals and then rolled past Brookings 58-42 in the title game.
Twenty-five years later in 1988, the Sioux Falls Argus Leader asked a panel of longtime South Dakota basketball experts to rank the 20 greatest teams in state history. Miller of 1972 was rated first, Huron 1958 second and Sisseton 1963 third. Myron, a 6-foot-3 forward who also played football, averaged 18 points a game for the Redmen.
Myron then went on to excel at General Beadle State Teacher's College, now Dakota State University, while playing for Ed Harter. He totaled 1,886 points as a Trojan for an average of 21.7 per game. He was the NAIA national leader in field goal accuracy in 1966 when he converted 70.6 percent. Myron was all-South Dakota Intercollegiate Conference three years and was inducted into the DSU Hall of Fame and the SDIC Hall of Fame.
Myron lives in Madison. He and his wife Judy have two children: Mike and Michele. The South Dakota High School Basketball Hall of Fame is proud to induct Myron as a member of its Class of 2012.