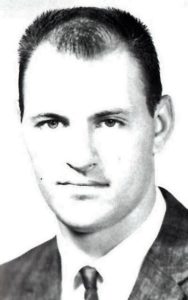 Jerry Wingen grew up in a family of nine children, 14 miles west of Canova. His dad died during Jerry's junior year at Canova High School.  It was Jerry's 19-year-old brother, Don, who chose to pass on college and run the family farm. Everyone worked hard to help Don and when the work was done there was always time for sports. Jerry honed his basketball skills playing against Don, who was a very strong player, and younger brother Ken, who was very quick. Don helped raise all of his siblings and to this day lives on the farm west of Canova.
During the 1950s Miner County was a "hotbed" of excellent South Dakota basketball. There were seven high schools in Miner County. They were Howard Public, Howard St Agatha, Canova, Carthage, Winfred, Fedora and Argonne. In 1956 Howard was led by Ron Truman and won the State B Tournament. St. Agatha was winning the Catholic Tournament that same year. It was tiny Canova  (39 students) led by Jerry Wingen who defeated both of the Howard teams in 1956. Quite an accomplishment for the Eagles.
Canova beat Howard in the championship of the Little Hickory Conference Tournament. Wingen scored 44 points in the championship game and a record 120 in three tournament games. The following week the Canova knocked off St. Agatha. Wingen averaged 30.3 points per game in 1956 and scored 2,333 points during his high school career. He was selected to the all-state team in 1956.
Wingen went on to play both football and basketball at Southern State Teachers College in Springfield. There he was selected first team SDIC all-conference in football and basketball. He was selected to the Southern Hall of Fame as well as the SDIC Hall of Fame. After graduation Wingen coached at Highmore.
Wingen moved to Connecticut in 1967. There he continued to play basketball in adult leagues.  He also qualified to play four times (1998-2000-2002-2004) in the National Senior Olympics and finally decided to hang up his basketball shoes at age 66. Jerry and his wife Jan still live In Connecticut. They have four sons.