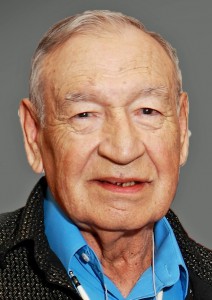 DUPREE 'TIGERS' – 1955
        It did not take long for Harley Zephier Sr. to make a big impression on basketball fans throughout South Dakota. Zephier was already a high-scoring standout as a freshman at Mission High School. His all-around ability with the Falcons provided an early glimpse of the outstanding career which was to come.
        As a sophomore  Zephier led Mission to the Class B state tournament in 1953. Emery edged the Falcons 48-44 in the first round. Mission then lost another close game, 61-59 to Hayti, before bouncing back to defeat Harrold 75-47 for seventh place. Zephier led all scorers in the tournament. The Falcons were coached by Glenn Barnes and finished 24-4. Zephier was named to the all-tourney team.
        For his junior season Zephier transferred to Dupree High School. There he played for Coach John Lasher and continued to excel. The first year that South Dakota selected an all-state team was 1955. Zephier, who was then a 5-foot-10 senior for the Tigers, was a consensus choice.
       Zephier averaged 24 points per game during his final season at Dupree. He later played at Yankton College and was a standout for the Greyhounds. Yankton claimed the championship of the old Tri-State Conference in 1960 and 1961 with Zephier's leadership playing a vital role for Coach Doug Cowman. Zephier earned all-Tri-State honors while starring for the Greyhounds. After graduation he spent time in education as a teacher and coach. He also had careers with the Indian Health Service and the Bureau of Indian Affairs.
      Zephier is now retired and he and his wife Alverda live in Aberdeen. There are seven children.