SISSETON 'REDMEN' – 1963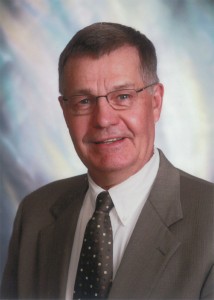 The day Jack decided to come home was a red-letter day for the University of South Dakota.
It was after the 1964 basketball season and the University of Minnesota's loss was a bountiful gain for the Coyotes. One of the most heavily recruited players in South Dakota history, after having experienced a taste of life in the Big 10 Conference, chose to return to familiar ground to complete his career. That decision by Jack would prove to have a profound impact on USD's record book.
Jack was a three-year starter and two-time all-state selection at Sisseton, where he also competed in football and golf. As a sophomore and junior he played for Duane Phillips, who guided the Redmen to a 23-2 record and third place in the State Class A Tournament in 1962. A season later no opponent could stop the Redmen, then coached by Jack's dad Jack Sr. They went 25-0 and beat Brookings 58-42 in the championship game of the state tournament. That year Jack, who averaged 17 points per game, was joined on the all-state squad by teammate Myron Moen.
After transferring Jack had three seasons of eligibility at USD and he took maximum advantage while playing for Dwane Clodfelter and Bob Mulcahy. The 6-foot-4 guard/forward was named to the all-North Central Conference team in 1966, 1967 and 1968. He set several Coyote records.
One of the most intriguing individual duels in NCC history occurred during the 1967 season. North Dakota senior Phil Jackson, destined for fame as an NBA player and coach, won the conference scoring title with 30.3 points a game. Jack, who was a junior, came in at 29.1.
Jack's totals at USD included 1,573 points and 720 rebounds. His career scoring average was 21.6 points per game and his single-game high was 49 points. He was inducted into the Coyote Sports Hall of Fame.
Jack lives in Mitchell. He and his wife Nancy have three children: Tyson, Brett and Jill. The South Dakota High School Basketball Hall of Fame is proud to induct Jack as a member of its Class of 2012.