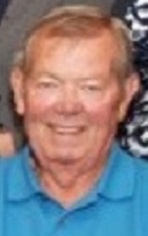 CANISTOTA 'HAWKS' – 1958
        One of the most famous shots in the annals of South Dakota basketball was taken at the Aberdeen Civic Arena on March 8, 1958. The Canistota High School stalwart who pulled the trigger was Roger Faber.
        Canistota trailed Corona 47-44 with only four seconds remaining in the championship game of the Class B state tournament. The Hawks needed three points to force overtime and it was an era before the three-point goal existed.
        But a miracle occurred in the form of a 22-foot jump shot by Faber. As he released the ball he was fouled by Corona standout Jim Kampen. The shot went in to bring Canistota within one point. Faber then converted a pressure-packed free throw to complete a three-point play and send the game into OT. Canistota went on to win 49-47 to earn the title as Faber led all scorers with 19 points. The Hawks finished 27-4 behind Coach Doug Cowman. The drama of the title game followed a memorable semifinals in which Canistota slipped past Fairfax 51-48 while Corona upset top-rated Cheyenne 56-53. Cheyenne entered that game at 32-0.
     Faber, also a record-setting hurdler in track, was named to the all-state team. His collegiate choice was the University of South Dakota. There he became an all-time Coyotes great playing for Coach Dwane Clodfelter. A smooth 6-foot-5 sharpshooter, Faber spent time at both forward and center. He was selected to the all-North Central Conference team in 1960, 1961 and 1962. Faber graduated as USD's career scoring leader  with 1,160 points, averaging 16.8 per game. His single-game high was 38. He also totaled 593 rebounds and is a member of the Coyote Sports Hall of Fame.
        Now retired after a career in the reinsurance industry, Faber and his wife Barb live in Bloomington, Minn. Children are Eric, Jay and Angie.