Lisa (Kurtenbach) Glanzer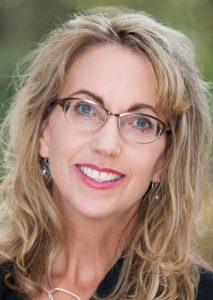 BROOKINGS 'BOBCATS' – 1985
     Every basketball dynasty needs a catalyst and for Brookings High School in the mid-1980s that inspirational player was Lisa (Kurtenbach) Glanzer. As a sophomore and junior Glanzer's outstanding play helped the Bobcats reach the State Class A Tournament each year. Momentum was building at Brookings for an historic run that was about to begin.
     Then in the 1984 season Brookings achieved a perfect 23-0 record. The Bobcats' state championship was won behind the steady leadership of Glanzer, their senior point guard and captain. Brookings was dominant en route to winning the Eastern South Dakota Conference. In the final game of the state tournament the Bobcats defeated Sioux Falls Lincoln 67-55. Coach Jim Holwerda's team was so respected that it drew national attention to South Dakota. Brookings finished the season ranked nationally by USA TODAY.
     Glanzer was selected to the all-state team twice. She capped her prep career as a senior when she was honored as the state's Miss Basketball and was named Player of the Year by the South Dakota Basketball Coaches Association. The Bobcats were 53-15 during Glanzer's three seasons as a starter. She totaled 631 points, 306 assists and 174 steals. Glanzer was also a standout on the Brookings volleyball team that won a state championship in 1985.
      The tradition Glanzer had done so much to help establish at Brookings continued the year after her graduation when the Bobcats again went 23-0 to earn another state title and national ranking by USA TODAY. By then Glanzer had moved on to the collegiate level and was a fixture as a freshman in the South Dakota State University lineup. She played in 114 consecutive games, all as a starter, for Coach Nancy Neiber. During that time Glanzer scored 1,174 career points for the Jackrabbits with 450 assists, 374 rebounds and 206 steals. Her high single game was 31 points. The 5-foot-8 Glanzer was extremely proficient as a long-range shooter. She set an SDSU record with nine 3-point goals in a game, a total she achieved on three occasions against St. Cloud State, North Dakota State and Southwest Minnesota State.
     Glanzer also set the SDSU record for 3-point goals in a season when she hit 107. For her career Glanzer shot 42 percent beyond the 3-point line and made 76 percent of her free throws. As a junior Glanzer was the North Central Conference 3-point champion (45 percent). That season SDSU had a record of 25-5. Then as a senior in 1989 she was chosen to the all-NCC team and led the league in free throw shooting (86 percent) as the Jackrabbits went 22-6. A health and wellness professional, Glanzer and her husband Todd live in Lakewood, Colo. Children are Jacob and Joshua.