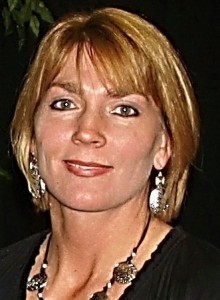 Armour 'Packers' – 1988
Armour's girls reeled off one of the most remarkable streaks in South Dakota basketball history during the mid-1980s and Dana was at the center of the action.
The Packers ruled Class B with a firm fist from 1983 through 1987, winning five consecutive state tournaments. Dana was a part of each championship, the last four as a 5-foot-11 starting center. During its reign Armour constructed an astounding 123-4 record under Ron Weber.
Armour's first title came when the Packers tripped Bennett County 39-24 in the finals during Dana's eighth-grade year in 1983. Armour's leader that season was Dana's talented all-state senior sister Candi.
The Packers then marched to additional championships by beating Jefferson in 1984, Wakonda in 1985 and McIntosh in 1986. The final title, earned when Dana was a senior, was clinched over Wakonda 62-44 in 1987. Dana averaged 26 points per game that season and finished her Armour career with 2,310 points and 965 rebounds. She was selected to the all-state team her last three years and as a senior received honors from several high school All-America teams.
She was named Miss Basketball of South Dakota.
Augustana College was Dana's collegiate choice and she made an immediate impact as a freshman. She went on to become one of the most decorated players in the history of the Vikings.
Dana was recognized on the all-North Central Conference team four times and was voted most valuable player in the NCC as a junior in 1992 and senior in 1993. Playing for Dave Krauth, she totaled 1,978 points and 894 rebounds with career averages of 17.1 points and 7.7 rebounds per game. Dana's career field goal accuracy was 53.8 percent. She was inducted into the Augustana Hall of Fame.
Dana and her husband Steve live in Sioux Falls. Dana has three children: Jerzy, Danni and Brecli. The South Dakota High School Basketball Hall of Fame is proud to induct Dana as a member of its Class of 2012.