Custer "Wildcats" 1992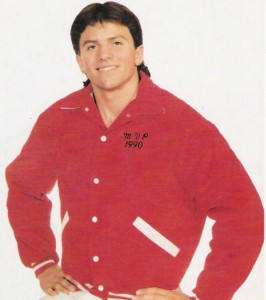 Lance will be one of the youngest basketball players to enter the Hall of Fame as a charter member. His family has a very rich tradition and history in South Dakota basketball. His dad is Larry Luitjens who spent years coaching in eastern South Dakota before moving to Custer. Larry should be most proud of his sons achievements in basketball and in life. Not only was Lance a great high school player but a great college player at Northern State University.
Lance was a guard for the Custer High School Wildcats. His records and stats will show that he was quite capable of not only scoring points but being a complete ballplayer. Yet, Lance will tell you without his teammates much of what he achieved would not have been accomplished. In this portion of the bio I just want to mention a few things. He played in four straight State "A" Championship Games, was South Dakotas 1992 Mr. Basketball, in 1991-1992 He was First Team All-State, in 1990-91-92 All Tourney team, averaged 25 points per game his Jr./Sr. Year, he scored 1754 points in his career including 242 three pointers. This but a partial list of his accomplishments. Lance Luitjens will be inducted into the South Dakota High School Basketball Hall of Fame on 27 March 2010. What a great career for this young man.