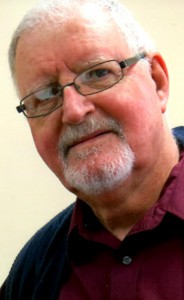 SOUTH DAKOTA SCHOOL FOR THE DEAF 'PHEASANTS' – 1954
       The outstanding play of Jim Mitchell brought national recognition to the South Dakota School for the Deaf in 1954.
        After averaging 27.2 points per game during his senior season, Mitchell was named United States Deaf Basketball Player of the Year.
        SDSD was founded in 1880 to serve students who were deaf or hard of hearing. During the time Mitchell played at the Sioux Falls school the Pheasants competed in the strong Little Sioux Conference which had such members as Brandon, Harrisburg and Hartford.
        Mitchell filled roles at both forward and center for Coach Eli Lundy. He was 6-foot-1 and as a junior averaged 25.7 points per game and showcased the ability that a season later would make him a Deaf School All-American.
        As the Pheasants closed that 1953 season Mitchell scored 25 points in a win over Hills, Minn.; hit 30 in a victory over Hartford; and meshed 24 in a win over Brandon. In a game against Worthing the following season as a senior, Mitchell, who was from Sioux Falls, set a school record with 52 points. He was 17 of 24 from the field and made 18 of 19 free throws. He never scored fewer than 18 points in any game that year.
       Mitchell totaled 1,109 points in his final three seasons at SDSD. He also was a valuable contributor for the Pheasants when he was a freshman. At the time of his career South Dakota did not select all-state teams.
        SDSD went 6-1 overall and won the Little Sioux football championship with a 5-0 league record in 1953. Mitchell was a mainstay. A talented receiver, he scored nine touchdowns that season. Mitchell also participated in track. Later he became an avid bowler and has a high game of 290.
       Mitchell was inducted into the Midwest Athletic Association of the Deaf Hall of Fame and the South Dakota Association of the Deaf Hall of Fame.
        Mitchell is retired and he and his wife Janice live in Sioux Falls. Children are Jay and Jodie.