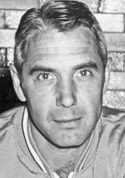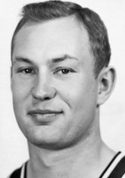 The names Russell "Sox" Walseth and Jim Iverson resonate with everyone who has ever followed basketball in South Dakota.
     Among the greatest players and most accomplished coaches in state history, Walseth (left) and Iverson (right) are being recognized in a new display that has been added to the South Dakota High School Basketball Hall of Fame at the Sanford Pentagon.
     Walseth was a four-year starter at Pierre and led the Governors to the Class A state championship as a senior in 1944. He was then a starting guard for the University of Colorado. He coached South Dakota State University from 1954-56, compiling a 31-18 record, before returning to Colorado. As coach of the men's team for 20 seasons, Walseth guided the Buffaloes to three Big Eight Conference championships and was named Coach of the Year in the Big Eight five times. He also served three successful seasons as coach of the Colorado women's team.
     Iverson played in four consecutive Class B state tournaments before graduating from Platte in 1948. He scored a record 251 career points in state-tournament play. While at Kansas State University, he was a starting guard for the Wildcats. Iverson coached South Dakota State to the NCAA College Division national championship in 1963. His career record while at SDSU was 142-65 and his Jackrabbits won the North Central Conference championship five times.