Newsletter recounts tragedy, town's sorrow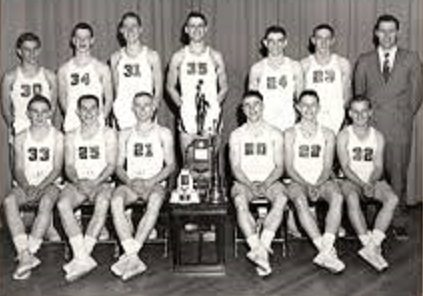 How does a community cope in the aftermath of an unthinkable tragedy? Read in our 2018 Fall Newsletter about how a town and its high school basketball team found the strength and the resolve to carry on through the most trying of circumstances.
     The South Dakota High School Basketball Hall of Fame publishes two newsletters each year. The ninth edition was sent Nov. 14 to the nearly 1,100 people from 34 states who are currently on our mailing list. All of our newsletters can also be read on this website.
     Readers also learn about the importance of a gymnasium that was a product of civic pride and became much more than simply a place to play basketball ..… About the 1954 Deadwood Bears (shown above), a team that proved the experts wrong ….. And about the trailblazer in girls basketball whose many accomplishments made South Dakota feel proud. (DHS Photo)
Trackback from your site.