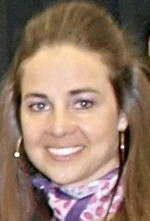 San Antonio won the 2015 Las Vegas Summer League by defeating the Phoenix Suns 93-90 in the championship game on July 20. The Spurs were coached by Becky Hammon, who is a charter member of the South Dakota High School Basketball Hall of Fame.
        Hammon was a Rapid City Stevens star who played collegiately at Colorado State University. She was a standout in the WNBA with the New York Liberty and the San Antonio Stars. Hammon, 38, became the first woman to be a full-time assistant coach in the NBA when Spurs coach Gregg Popovich added her to his staff prior to the 2014-15 season.
        The Summer League is an important proving ground for young NBA players and prospects. Jonathon Simmons, a 6-foot-6 guard hoping to make the San Antonio regular-season roster for the upcoming season, led the Spurs with 23 points against Phoenix.
         Simmons was named Most Valuable Player of the title game and later used Twitter to praise Hammon's coaching ability. "She did a great job with us," wrote the former University of Houston player. "She was solid the whole way."