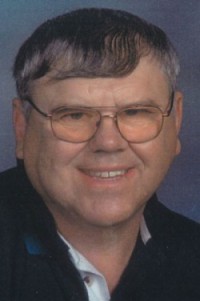 Members of the board of directors of the South Dakota High School Basketball Hall of Fame voted unanimously at a recent meeting to confer Founder Emeritus status to Myron Moen.
     Moen is departing the board of directors after previously serving as president and executive director of the Hall of Fame, which is located at the Sanford Pentagon in Sioux Falls.
     The Hall of Fame was chartered in 2009 and then proudly welcomed its first class of inductees in 2010. There are currently 82 of the state's greatest boys and girls players enshrined in the Hall of Fame. Former standouts who will comprise the Class of 2015 will be announced soon and will be inducted during a March 28 banquet at the Ramkota Hotel in Sioux Falls.
     Moen was instrumental in the planning and implementation of strategies and concepts that have contributed to the Hall of Fame's progression and growth. He is a native of Sisseton and a graduate of General Beadle State Teachers College.