Legends speak in the pages of 'First Person'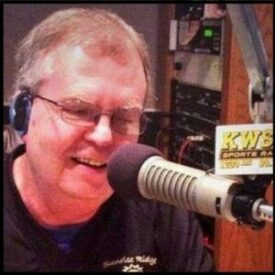 For more than forty years Mike Henriksen has been one of the grand storytellers of all aspects of sports in South Dakota.
     Known for his sincerity and measured demeanor, Henriksen has earned widespread admiration because of a thoughtful and reasoned approach to broadcasting. His radio presence since 1978 has connected listeners with many popular programs including Sportsmax, South Dakota Sports History, and Calling All Sports.
     Henriksen (shown in submitted photo) lives in Harrisburg and is a native of Hampton, Neb. He has turned some of his most memorable radio interviews into two entertaining books. The first was published in 2018. The second book, First Person: Legendary South Dakota Sports Stories Volume 2, is new and is now available for purchase.
     There are 13 different segments in the book. Each recreates a Henriksen long-form interview with a different South Dakota sports luminary. Included are well-known basketball personalities Garney Henley, Chad Lavin, Terry Slattery, Marv McCune, Larry Luitjens, Gordie Fosness and Carl Pierson.
    The book would be a welcome addition to the library of anyone who follows sports in South Dakota. Copies can be ordered online at www.sportsmaxradio.com. Cost is $23 which includes tax and shipping. Copies also can be purchased at book signings now being held throughout the region. To view locations follow Henriksen on facebook and twitter.