These records have withstood the test of time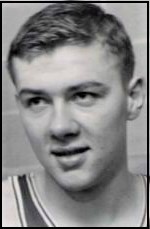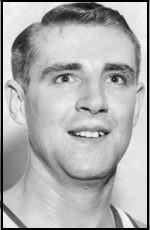 A nationally known sportswriter once addressed the importance of historical perspective in college basketball programs when he wrote this about players: "Young guys may not grasp history, but they understand record books."
Progressive programs encourage their current players to learn about those who went before them, and to appreciate and respect the contributions those former players made in helping to establish tradition and culture. The names that appear in a school's record book are reminders of past glory and of the effort and dedication that has led to today.
An examination of the oldest single-season records still intact at South Dakota's colleges reveals they go back to the 1950s. Bob Minick, a Sioux Falls Washington product, went 96 of 121 in 1954 to set the Augustana field goal accuracy record of 79 percent. The oldest free throw accuracy record had been at South Dakota State, set in 1957 by Onida graduate Jim Sutton when he shot 92 percent on 127 of 138. However, that school standard was surpassed in 2011.
The oldest records that still exist at any South Dakota colleges for scoring average in a season and for rebounding average in a season were both established more than six decades ago. Gayle Hoover (above left), who like Minick played as a prep at Sioux Falls Washington, netted 28.5 points per game for Sioux Falls College during the 1957 season. Cresbard native Bob Swanhorst (above right) pulled down 15.2 rebounds per game for Augustana in 1960.
Not all colleges in South Dakota list single-season records in all categories. Records for assists, steals and blocked shots were not regularly tabulated until later years. And the 3-point goal was not introduced until the 1980s.