Tour opens doorway to basketball history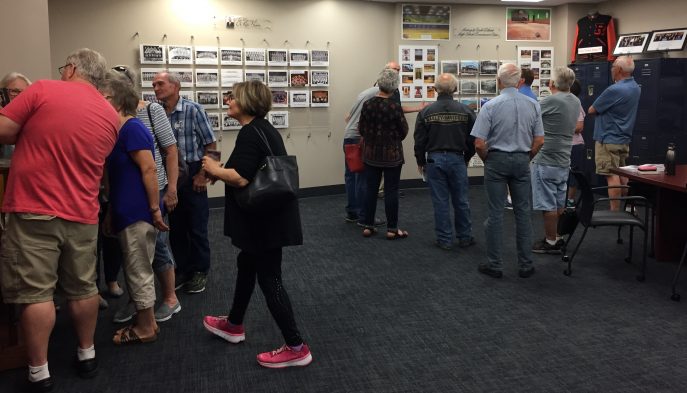 All basketball enthusiasts are encouraged to visit the Sanford Pentagon in Sioux Falls and take time to inspect the varied historical displays which are presented there by the South Dakota High School Basketball Hall of Fame.
     Our primary exhibit area is located on the ground floor near the Pentagon's main entrance. Additional items of interest are positioned along the corridors of the second floor. Tours also include a stop in the memorabilia-filled Hall of Fame Room 2110, where in the photo above SDBBHOF President Bob Swanhorst conducts a recent group tour.
     If your school, church, civic or social group would like a free tour guided by a Hall of Fame official, or if you wish to schedule a presentation by a member of the Hall of Fame speaker's bureau who will come to address your group, contact Executive Director Dave Wagner by email at dlwagner@tnics.com or by telephone at 605-467-3010.
     We invite you to learn more about the state's basketball heritage and the Hall of Fame. (SDBBHOF Photo)
Trackback from your site.