Display to recognize state scoring leaders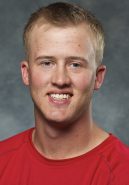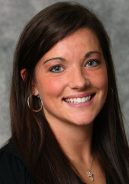 Tribute will be paid to all-time state scoring leaders Louie Krogman and Jill Young in a new addition to the South Dakota High School Basketball Hall of Fame at the Sanford Pentagon.
     Krogman starred at White River High School and totaled 3,521 points to set the South Dakota boys career record. Mitchell Christian High School standout Young established the girls record with 3,317 points. Both were varsity starters before entering high school.
     Krogman was Class B first team all-state during each of his sophomore, junior and senior seasons. The 6-foot-1 guard led the Tigers to the state championship as a senior in 2008 when he scored 45 points in a title game win against Langford.
     Young was Class B second team all-state as an eighth-grader and then earned first team honors during each of her four years in high school. Mitchell Christian won a state championship in 2006 during the 5-7 guard's junior season.
     Both players continued their outstanding careers at the collegiate level. Krogman played at the University of South Dakota and scored 1,644 points for the Coyotes. Young netted 1,356 points for South Dakota State University.
Trackback from your site.