Iconic Rapid City Central coach dies at 88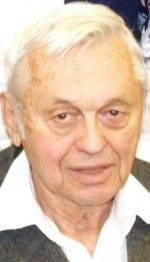 One of South Dakota's true coaching legends, Dave Strain, died Jan. 2 in Rapid City. He was 88. Strain led the perennially successful Rapid City Central boys basketball program for 24 seasons. He guided the Cobblers to 18 state tournaments from 1963 through 1986.
Strain's memorable 1969 team was voted by a panel of experts assembled by the Argus Leader in 1988 as the fifth greatest team in state history. That season the Cobblers won the Class A state championship and featured standouts John Dutton, Jack Tennyson, Steve Withorne and Rich Gerry, all who were named all-state during their careers.
A product of White River, where he starred as the Tigers reached the Class B state tournament in 1949, Strain played collegiately at South Dakota State University. He then coached for three years at Deadwood before moving to Rapid City Central.
Strain won 398 games during his career as a head coach and he made an important impact as an influential mentor to many Native American athletes at Rapid City Central.